The Seducers Wedding Band
Formed in 2007 we have spent years honing the craft of entertainment.
No band sets up faster than us, our equipment is custom designed and wired to our exact specifications allowing us to have background music playing in under 10 minutes, with the band ready to go in 30 minutes.
We don't work with a set running order, but rather choose what to play "on the fly" based off YOUR advice prior to your big day, and OUR own years of experience of what to play and when including playing to all age groups and tastes (yes including waltzes, jives, etc etc)
The main focus for us is to entertain and involve everyone - WE LOVE CROWD PARTICIPATION !!
The Seducers are based in Meath and comprises of experienced musicians with the ability to cater for any occasion or musical taste.
A top of the range sound system and state of the art lighting, combined with real on stage energy and the desire to play every show at their best has seen them build a large following of fans in this short space of time.
Covering hits from every genre from the 50's right up to current chart hits, their philosophy is simple: take the best music of all time, recreate it authentically, and have a good time doing it.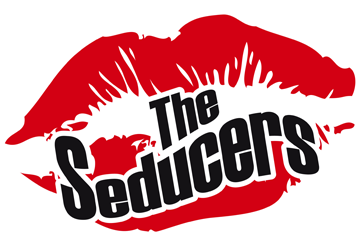 Contact Us
Any queries for dates, venues etc - please don't hesitate to ask!
To get in touch please fill out this form and we'll get back to you.
Get in Touch
Call or Text us
0879267266
E-mail
theseducersband at gmail.com